To The Blessed Land: Crossing The Border
By Zainab Chaudry
Crossing the border into present day Palestine is a dystopian experience.
As our bus leaves Amman and approaches the Jordanian side of the bridge, our guide explains what to expect.
We're warned to not take any photos.
"It's illegal. You can't see [the soldiers], but assume they can see you."
The mood is no longer upbeat; conversation and laughter fade into an uneasy silence.
The tense ride is only punctuated by the occasional anxious wisecrack.
We arrive at the Jordanian terminal where officers check our passports.
After our passports are returned, the bus inches past heavily armed soldiers and ominous warning signs to cross through several secondary checkpoints and barriers.
Finally, we arrive at the Israeli terminal. We're told to collect our belongings and exit the bus.
An uncle opens his medication bottle, shakes out a pill and chugs it down with water.
No one reassures him everything will be fine.
My husband and I retrieve our luggage and lead our group in.
After we pass through metal detectors and our luggage is screened, we answer preliminary questions, are handed stickers, and make our way to the immigration kiosks.
I find myself being questioned first. The immigration officer examines my passport, flipping through the pages.
"What is the purpose of your visit?"
"How long will you be here?"
"Do you know anyone in Israel?"
The questions continue.
Suddenly, an Israeli soldier – strapped with a rifle almost as long as he is tall – appears and signals emphatically for him to hold my passport.
The immigration officer nods, hands me a form, instructs me to take a seat in a waiting area; my name will be called.
Several people are already seated.
Some are part of various tour groups, some are Palestinians traveling from Jordan to visit their home.
These are not criminals. But they are Palestinians and Muslims – so they have to endure interrogations, searches, long wait periods and calculated humiliation.
A Palestinian woman and her son, about 24-years-old, are ushered into the waiting area.
She is perspiring, even though it is chilly inside. I smile reassuringly, offer her my chair.
They speak some English. They are Palestinian refugees living in the outskirts of Amman.
A short while ago, a family member had been murdered in the West Bank. They're traveling to his funeral.
Little else would be worth the headache, humiliation and harassment of crossing the border.
I express my condolences, then there's little else to say.
I open my book to read, but my mind is distracted by this family's tragedy. I have trouble focusing on the words.
About thirty minutes later, my name is called and a female officer begins questioning me.
"What kind of work do you do?"
"Where do you work?"
"What do you do there?"
As if she doesn't know. We challenge hatred and bigotry. Seek justice and stand for the oppressed."
"For Palestinians too?"
I wait for her to make eye contact so I know she is paying attention. Calmly and deliberately reply: Yes.
I say this knowing that I may be denied entry on a whim.
Knowing there is a price for speaking my truth.
Knowing that it must be worth paying every single time.
I was the first of our group in line to approach immigration; not surprisingly, I was the last to be cleared almost two hours later.
Had it taken twenty hours or twenty years, my answers would not have changed.
When I walked onto the bus, our group cheered loudly. But I wasn't feeling celebratory.
There was no joy – only anger and sorrow.
I make my way to my seat amidst relieved conversations, stare out the window, tears streaming unchecked.
My heart is outraged and heavy.
As I'd awaited clearance, the Israeli officer approached the Palestinian mother and her son.
"Why are you traveling to Israel? What is the purpose of your visit?"
The absurdity of the situation struck me. This land, Palestine, is this family's homeland.
Spanning countless generations, until they were forced out by violent, state-sanctioned settler colonialism.
And yet they were being ordered to provide a reason for their visit.
"Our family member was murdered. We are going to a funeral."
More invasive, probing questions. More calculated humiliation.
"What are the names of your parents and grandparents? Who's funeral? What is their name? When did they die?"
No. They didn't "die." They were murdered. An inconvenient fact, and semantics can be such a nuisance.
Her hands had trembled as she'd lifted a paper cup to take a sip of the water her son handed her.
A temporary relief. No amount of water can quench the innate thirst for liberation and freedom from occupation.
The knuckles of her son's clenched fists had turned white, but he remained silent at her side, having been instructed to let her do the talking.
In my mind, the mother and son's conversation is eerily similar to the one parents of black sons in American have about how to walk away alive from law enforcement encounters.
Don't make eye contact. Don't draw attention to yourself. Don't appear threatening. Don't make sudden movements. Place your hands where they can see them. Don't raise your voice. Be calm, be polite, be respectful at all times.
When the border officer arrived to hand me my passport and tell me I was free to go, the mother was clutching a tasbih doing dhikr.
They would wait a long while.
In my mind, I wanted to toss my passport on the floor. In my heart, I have a thousand things I wanted to say in that moment.
I wanted to yell, and rage and demand to know why I as an American am "free to go," while this Palestinian mother – who has more right to the land than I and anyone in this terminal would ever have to enter – is being subjected to this humiliation and injustice.
Why I, in my privilege, can feel calm and determined regardless of the outcome of this harassment, while she – with whom I'd felt an instant bond – must endure fear, humiliation, indignity.
Our gazes held, and I prayed to convey some measure of comfort, solace.
I slowly exited the terminal acutely aware of the fact that an ocean of tears shed by a million Palestinian mothers have soaked the earth beneath my feet.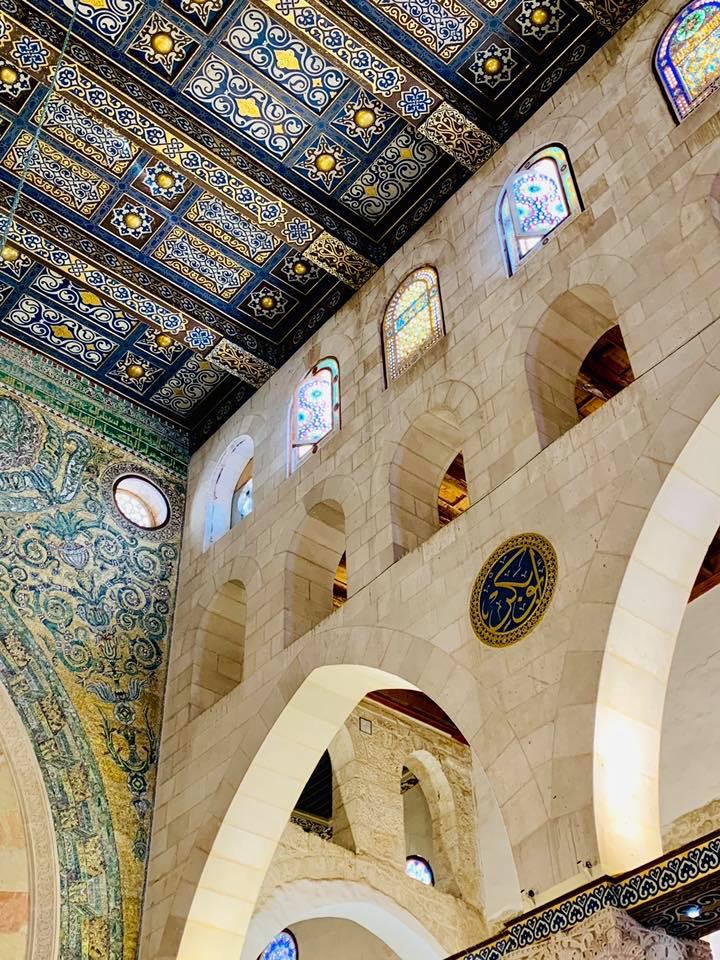 The indescribable joy of visiting Al-Quds, of praying at Al Aqsa, of literally walking in the blessed footsteps of our beloved prophets, peace be upon them all, is tainted with the indelible stain of apartheid.
I'm grateful to have crossed at this border prohibited to Israeli Jews so I could witness for myself the egregious mistreatment and blanket criminalization that Palestinians endure every single day.
Social media activism is not enough.
Every Palestinian I met during our travels had the same message: when you go back, tell our brothers and sisters to visit us soon.
Go visit Palestine, the illegally occupied land that her people call the home of all Muslims.
Pray at Al Aqsa, visit Hebron and pray at Masjid Ibrahimi. Support Palestinian businesses. Sit among them. Listen to their stories. Share in their pain, sorrow, joy.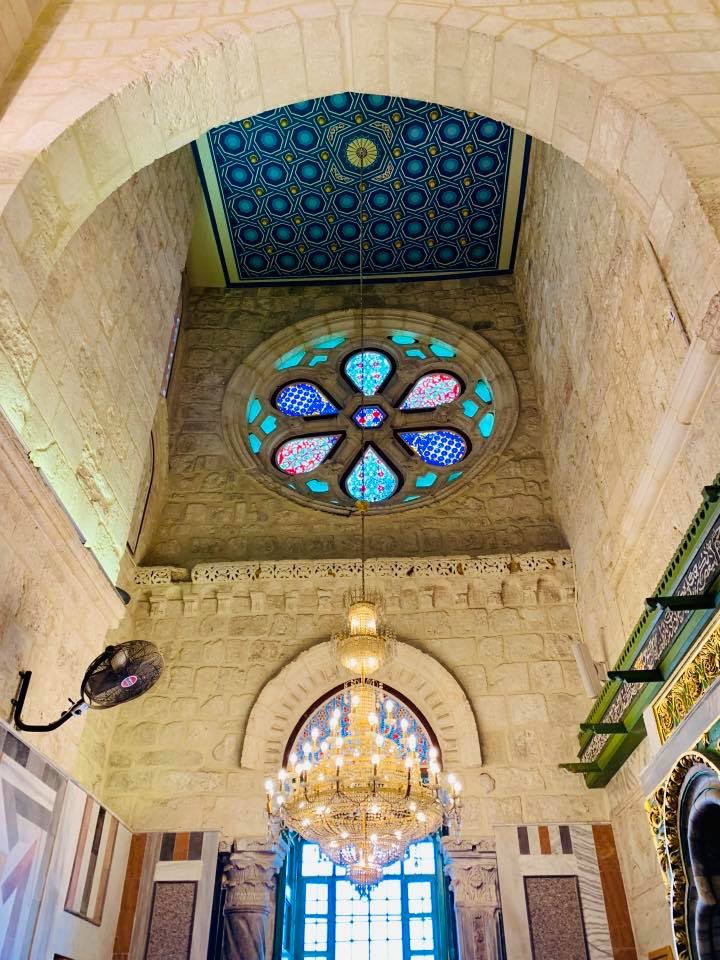 Stand with them as they resist apartheid and sacrifice their most beloved to defend our holy sites and land.
If you are blocked entry, go again. Take ten more with you. Go again and again.
My faith is never in the courts and systems of the duniya.
Our blessings are a bigger test than our trials.
May Allah help us to remain steadfast, be courageous, and forever use our privilege to benefit the oppressed.
We never know, their duas may be an intercession for us on the day of reckoning.
"Beware of the dua of the oppressed; there is no barrier between it and Allah."
– Prophet Muhammad, peace be upon him (Bukhari)
Zainab Chaudry sits on the Maryland State Advisory Committtee to the U.S. Commission on Civil Rights and is the Director of Maryland Outreach at CAIR. She writes about her trip in her personal capacity.
---
---